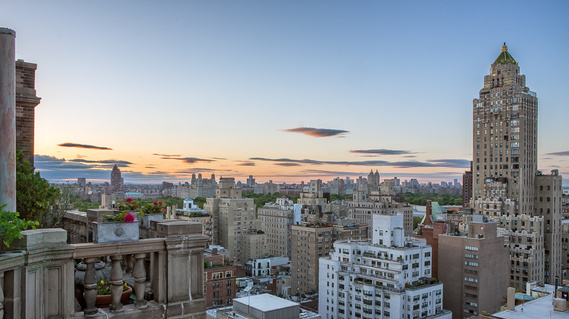 Biography
One of the most sought after real estate, commercial and design photographers in New York, David Paler has built a career as diverse and rich as the photos he composes, relying not only on his 24 years of experience behind the lens, but a unique eye for the city in which he grew up.
Raised by his mother, an architect and designer, and father, who owned a screen-printing business, David was immersed in an unusual creativity from a young age. Born in Greenwich Village and living in Manhattan most of his life, David's eye for shape, line and structure developed naturally from his surroundings and everyday absorption in the city that never sleeps.
Although he earned Journalism and English degrees from NYU, David searched for a more creative outlet after college, and when his brother gifted him a manual camera and two rolls of black and white film one morning, it was apparent his life would never be the same.
David began shooting everything in a city he knows as intimately as himself, honing his craft on the city's brownstone, marble, glass and steel. His devotion and natural talent paid off as he was soon offered jobs shooting location stills for television shows such as Law and Order and New York Undercover, and music videos for U2, Radiohead and Snoop Dogg, becoming well known in the industry for shooting interiors and finding the best angles for directors. But he wanted more.
Consumed by his new growing passion, David studied at FIT, The New School and SVA, as well as professional workshops with icons Tim Griffiths, Jeffrey Jacobs and Steve Rosenthal, all the while shooting assignments--to date, he's shot over 12,000 apartments, buildings, homes and businesses, fine-tuning his eyes.
As one of the premier photographers in his field, David has been featured in The New York Times, Wall Street Journal, and Popular Photography. as well as several books, galleries and museum exhibits across the city. He maintains established professional relationships with top-tier brokers, agencies, developers and brands.
Always in demand and usually framing his next image, David does take time to sharpen his eye in other ways, traveling across the world with his wife as well as engaging in outdoors activities, such as surfing, mountain biking and skiing. However, as with his nature, David is never too far from his camera, continuously looking forward to his next professional challenge or puzzle to solve.